Offers
previous promo
pause Promo
play Promo
next Promo
N.788, MATARA ROAD, THALPE, GALLE, SRI LANKA. [One kilometre away from Unawatuna Beach.]
+94 91203 0600 | Hotel Contact
+91 12448 35000 | Reservations Contact
+91 01244835000 | WhatsApp Number
Owl And The Pussycat Hotel & Restaurant
"An enchanting haven, a whimsical hideaway stunningly located on the edge of the Indian Ocean."
- The Week
The Owl and the Pussycat is a new language in Sri Lankan hospitality. Inspired by the optimism of modern Sri Lanka, its positive passionate colours and spaces filled with books, art and life.

The romantic sound of the sea is the soundtrack to the most exclusive of clubs where you can dine with the backdrop of magical starlight. A doorway to the secrets of Sri Lanka its nature and its people. The Owl and the Pussycat, honeymoon hotel near Galle is a romantic voyage. A brave experience of a new culture that somehow feels comforting like home.
The Owl and the Pussycat.
The world's most Runcible hotel.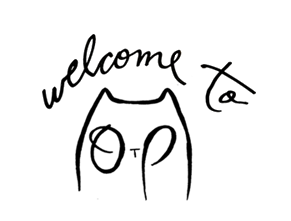 "Great food, attractive bedrooms and a lovely laid-back vibe..."
- The Telegraph
Our Philosophy:

Some hotels are functional.
Somewhere you can sleep,
Somewhere you can refuel
Somewhere to let you see the sights.

Our hotel is a poem.
Our language is beautiful architecture,
warm and welcoming service,
charming interiors and inspiring food.

All designed to make you feel differently.
More relaxed, more inspired, more valued.
Owl and the Pussycat offers 17 uniquely designed suites, distributed in 4 different and colourful buildings: the Blue, the Beige, the Pink, and the Yellow building. The rooms are ranged in three different floors: garden level, first floor, and second floor, and divided into 7 categories.

The Hotels' furniture, colourful textiles, and artwork are all hand-made unique pieces by more than 20 international artists from all over the world.
At The Runcible Spoon, we use the freshest ingredients to create mouth-watering dishes. Our talented chefs mix a dazzling variety of Sri Lankan flavours with exciting global accents.

Visit the beach shack of your dreams: under the coconut trees with an Owl and the Pussycat cocktail in hand. Our bartender can stir up a classic or spice it up with a Sri Lankan twist. We also have delectable sharing plates to whet your appetite at the water's edge.

Relax with a fabulous seaside massage while listening to the sound of the waves. Our therapist will also give you the prettiest hands and feet in Sri Lanka while you sip your tea at our boutique hotel in Galle.